@Ac3Kat17
Hey, I'm Ac3! Here's where I show off the stuff that I make if you feel like poking around and/or looking at my art!
[ A Few Important Things ]
Comms OPEN!

Please read my TOS before ordering!

I have two different lining styles; Pencil, which is more rough and free, and Pen, which is sharper and stark. Please specify the type you want!

Commissions will automatically come with a transparent bg; Please let me know in the commission form if you would prefer something else (No charge for simple shapes or solid colors)!

Additional Characters on the same canvas will add +80% of the base price to a commission.

Characters on different canvasses will be counted as separate commissions and be each priced at 100% of the base price.
[ COMMISSION ORDER TEMPLATE ]
Name: (Your name or nickname)

Commission Type: (What are you ordering)

Lining Style: (If applicable, Pencil or Pen)

Payment Method: (PayPal, Venmo, Art, etc)

Extras: (BG? Shading? Extra characters? Props?)

References: (Images/links preferred!)

Best Place to Contact You: (Just in case!)
---
Commission Types
---
SKETCHES
Somewhat rough Pencil sketches with minimal attention to detail.
Bust: $5

Waist Up: $10

Fullbody: $15

Color: +$5

Sketchpage (At least 3 headshots + 1 Halfbody): $25

Colored Sketchpage: $35
---
COLORED ICONS
Mostly Symmetrical Headshots or Vibrantly Colored Icons. Can be lined with Pen or Pencil.
Symmetrical Icons: $15

Vibrant Icons: $15

Colored Lines: +$3

Shading +$5
---
MONOCHROME SKETCHES
Somewhat neater Pencil sketches with shading and highlights. Done in one color.
Bust: $8

Waist Up: $15

Fullbody: $25
---
LINEART
Lineart of a character, usually with a pop of color somewhere. Can be done in either Pencil or Pen.
Bust: $10

Waist Up: $20

Fullbody: $30
---
FULL COLOR
Clean, fully lined and colored images. May include minimal shading. Can be lined with Pencil or Pen.
Bust: $15

Waist Up: $25

Fullbody: $45

Shading +$10

Colored Lines: +$10

Custom Design: $60+ (depending on complexity)

Complex backgrounds may be discussed on a case-by-case basis.
---
STICKER SHEETS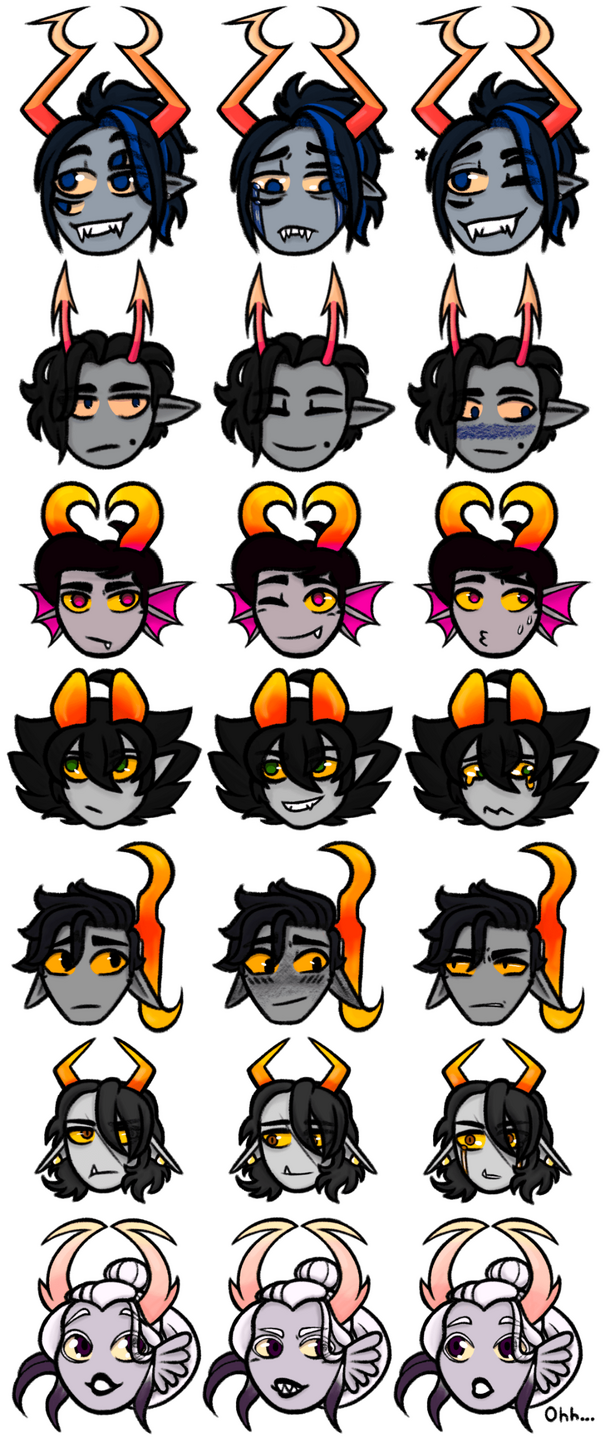 Fully Lined, Colored, and Shaded Headshot stickers for displaying emotions. Can be lined with Pencil or Pen.
$10 for a set of 3 stickers

$3 each for subsequent stickers

Colored Lines: +$3
Hey! I'm Ac3!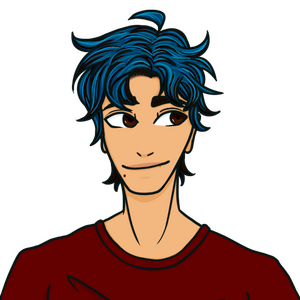 I'm a creator, quizbowler, certified nerd, and mess extraordinare. Here are some other fun things about me!
They/Any Pronouns

Very Tall Artist, Writer, Trivia Master, and Part-Time Gamer

3 running stories in progress! Ask me about them!

Purveyor of Homestuck OCs and Collector of Shiny CS designs

Gold Fanatic and Teal Enthusiast (other colors are ok too)

Chronically Dehydrated Night Owl

Ac3Kat17#7143 (Discord! Talk to me here)